Antony Jones/Julian Parker/UK Press via Getty Images
Carrying on Princess Diana's legacy is a task Prince William and Prince Harry are tackling quite literally in her stride.
While their mother tragically died nearly 20 years ago in a car crash in Paris, the late Princess of Wales lives on personally in their memory and publicly every time their lives cross paths. However, they don't stumble upon her former trail by chance. Instead, as they've matured into leaders of their own design, they remain committed to the specific social work the princess held dear and avoid the personal pitfalls she fell victim to as an unhappily married woman. As Harry said in Africa, "I want to do something that makes my mother proud."
As the two brothers engage in much of the royal work their mother began, whether that entails strengthening a relationship with the sitting United States president or tackling the AIDS epidemic engrossing parts of the world, they find themselves in the same exact places Diana was more than a decade ago.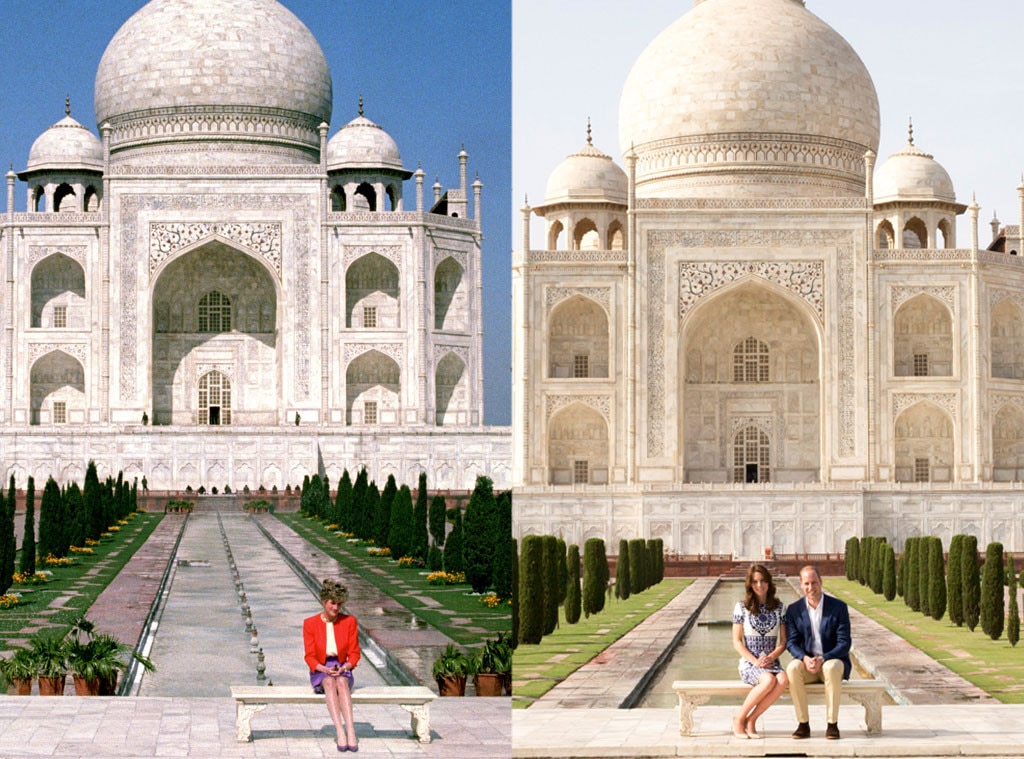 Press Association via AP Images
For example, when Prince William and Duchess of Cambridge Kate Middleton visited the Taj Mahal as a part of their royal tour of India and Bhutan last spring, the pair took a seat on a bench in front of the architectural wonder, the same bench a solo Diana sat atop 24 years before.
The visual comparison, which incited an expected…
click here to read more