Oh no. Someone tried to make the Pepsi revolution a real thing.
A city council meeting in Portland, Oregon, was interrupted Wednesday morning by a protester who rushed up to the mayor, pulled a can of Pepsi from his jacket and handed it to him.
"Whoa, whoa, whoa," the mayor said nervously. "Not a good move! Don't do that again. Not a smart move." 
The protester then pulled another soda from his jacket, snapped it open and raised his can to the mayor. Two police officers quickly intervened and escorted the man away, according to The Oregonian.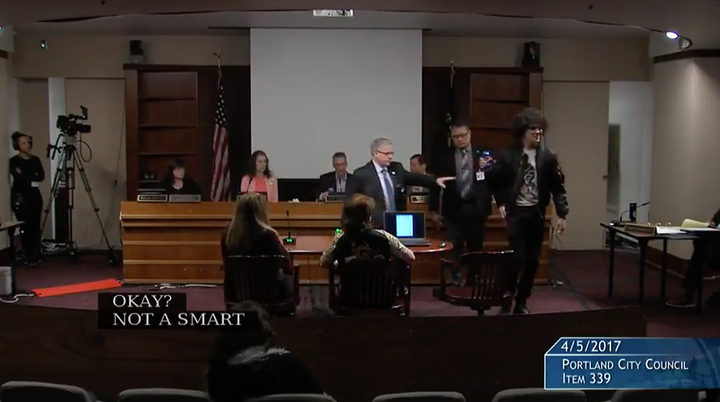 The stunt was reminiscent of Pepsi's recent tone-deaf commercial in which Kendall Jenner solves police-on-protester brutality by offering a can of the soda to a cop. Much like Jenner's ad, which Pepsi pulled from YouTube on Wednesday and issued an apology, the real-life Portland protester's stunt made everyone very uncomfortable.
The Pepsi-wielding man claimed to be Carlos Enrique, a Portland transplant and former journalist at the Boston Herald. (The Herald did not immediately return HuffPost's request to verify Enrique's employment there.)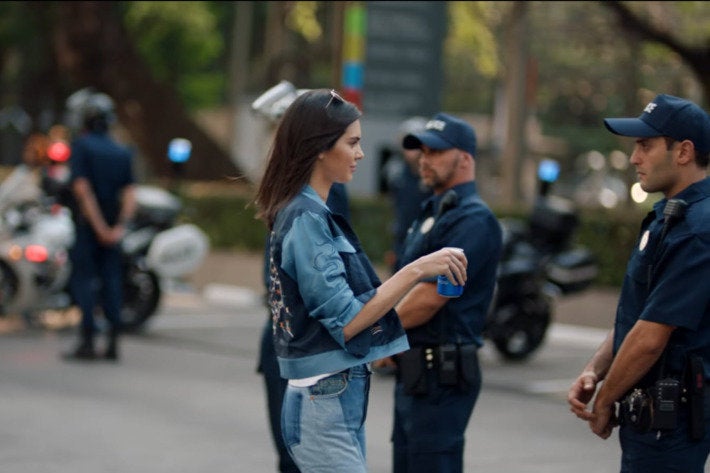 Enrique testified before the council during a hearing on the…
click here to read more